Trolley gensets or mobile generator sets are trolley mounted for hauling them across most terrains for immediate power supply.
Weather-proof, Sound Attenuated, Maneuverability and Mobility are important features of our mobile generators.
With double sides forklift pockets and a lifting eye hook for cranes, the gensets can be moved efficiently as per the site conditions.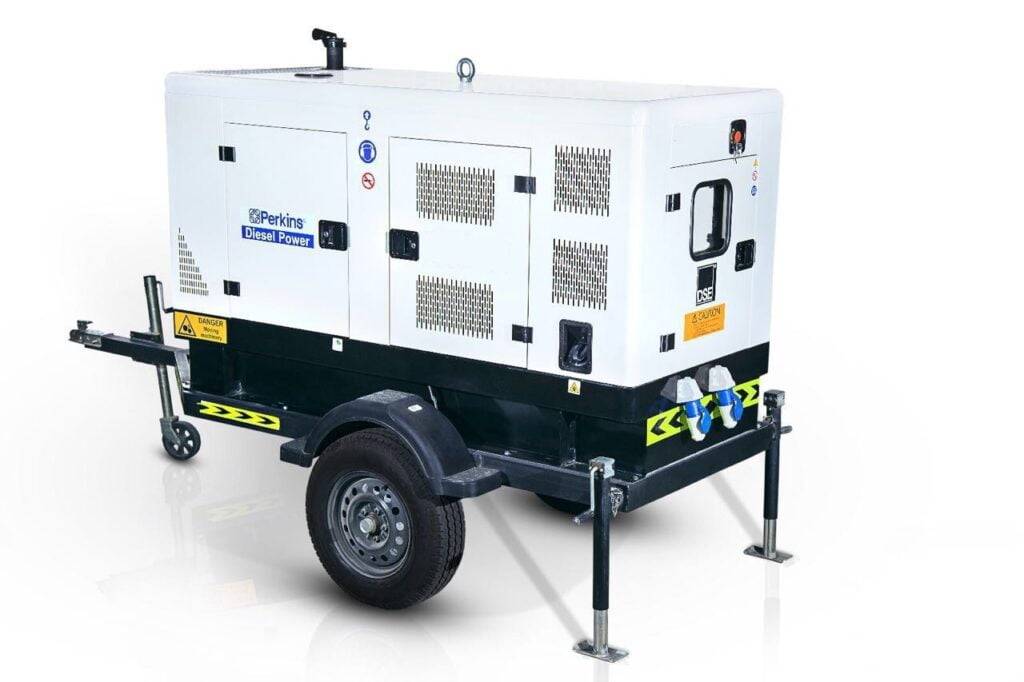 For applications where you need power on the move, like mobile chillers, food trucks, medical supply vehicles, containerized homes etc., WPS provides clip-on generators which can be attached directly to your vehicle.