PERKINS-POWERED generator are designed to meet specific market needs, where performance, reduced risk, and optimized design is needed to deliver proven excellence every time.
With close collaboration with WPS, you get the in-depth analysis, cost efficiency, and PRODUCTIVITY-FOCUSED expertise to execute your vision reliably.
Invest in the future of your project with Perkins, on a solid foundation of trusted partnership and VALUE-BASED engineering.
Perkins Close Type Generator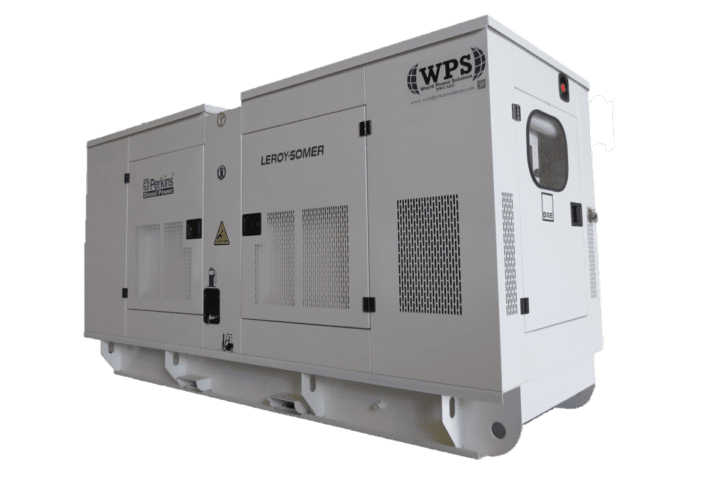 Perkins Generator Model
Rating
 
KVA
KW
Generator Model
Perkins Engine
Leroy Somer Alternator
Stamford Alternator
RPM
Prime
Standby
Prime
Standby
WPSP10S
403A-11G
TAL040C
PI044E
1500
9
10
7.2
8
WPSP15S
403A-15G1
TAL040C
PI044G/S0L1-L1
1500
13
15
10.5
12
WPSP16.5S
403A-15G2
TAL040D
S0L1P1
1500
15
16.5
12
13.2
WPSP22S
404A-22G
TAL040F
S0L2G1
1500
20
22
16
17.6
WPSP33S
1103A-33G
TAL042C
S0L2P1
1500
30
33
24
26.4
WPSP50S
1103A-33TG1
TAL042F
S1L2N1
1500
45
50
36
40
WPSP66S
1103A-33TG2
TAL042H
S1L2Y1
1500
60
66
48
52.8
WPSP88S
1104A-44TG2
TAL044B
UCI224G
1500
80
88
64
70.4
WPSP110S
1104C-44TAG2
TAL044D
UCI274D
1500
100
110
80
88
WPSP150S
1106A-70TG1
TAL044H
UCI274E
1500
135
150
108
120
WPSP165S
1106A-70TAG2
TAL044J
UCI274F
1500
150
165
120
132
WPSP200S
1106A-70TAG3
TAL046B
UCI274G
1500
180
200
144
160
WPSP220S
1106A-70TAG4
TAL046B
UCI274H
1500
200
220
160
176
WPSP275S
1206A70TTAG3
TAL046D
UCD1274K
1500
250
275
200
220
WPSP330S
1506A-E93TAG5
TAL046F
S4L1D-D41
1500
300
330
240
264
WPSP385S
2206A-E13TAG2
TAL046H
S4L1D-E41
1500
350
385
280
308
WPSP440S
2206A-E13TAG3
TAL0473A
S4L1D-F41
1500
400
440
320
352
WPSP495S
2506A-E15TAG1
TAL0473B
S4L1D-G41
1500
450
495
360
396
WPSP550S
2506A-E15TAG2
TAL0473C
HCI544D/S5L1D-C
1500
500
550
400
440
WPSP660S
2806A-E18TAG1A
TAL0473E
HCI544E/ S5L1D-E41
1500
600
660
480
528
WPSP715S
2806A-E18TAG2A
TAL0473F
HCI544F/S5L1D-F41
1500
650
715
520
572
WPSP825S
2806A-E18TTAG5
TAL049C
HCI634G/S5L1D-H41
1500
750
825
600
660
WPSP880S
4006-23TAG3A
TAL049C
HCI634H/S6L1D-D41
1500
800
880
640
704
WPSP1100S
4008TAG2A
TAL049E
HCI634J/S6L1D-E41
1500
1000
1100
800
880
WPSP1375S
4012-46TWG2A
LSA 50.2 M6
PI734A/S6L1D-H41
1500
1250
1375
1000
1100
WPSP1650S
4012-46TAG2A
LSA 50.2 L8
PI734C/S7L1D-C41
1500
1500
1650
1200
1320
Perkins Open Type Generator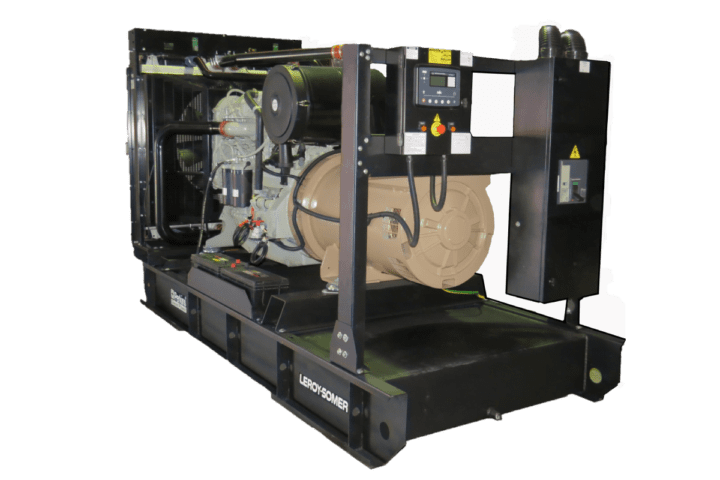 Perkins Generator Model
Rating
 
KVA
KW
Generator Model
Perkins Engine
Leroy Somer Alternator
Stamford Alternator
RPM
Prime
Standby
Prime
Standby
WPSP10
403A-11G
TAL040C
PI044E
1500
9
10
7.2
8
WPSP15
403A-15G1
TAL040C
PI044G/S0L1-L1
1500
13
15
10.5
12
WPSP16.5
403A-15G2
TAL040D
S0L1P1
1500
15
16.5
12
13.2
WPSP22
404A-22G
TAL040F
S0L2G1
1500
20
22
16
17.6
WPSP33
1103A-33G
TAL042C
S0L2P1
1500
30
33
24
26.4
WPSP50
1103A-33TG1
TAL042F
S1L2N1
1500
45
50
36
40
WPSP66
1103A-33TG2
TAL042H
S1L2Y1
1500
60
66
48
52.8
WPSP88
1104A-44TG2
TAL044B
UCI224G
1500
80
88
64
70.4
WPSP110
1104C-44TAG2
TAL044D
UCI274D
1500
100
110
80
88
WPSP150
1106A-70TG1
TAL044H
UCI274E
1500
135
150
108
120
WPSP165
1106A-70TAG2
TAL044J
UCI274F
1500
150
165
120
132
WPSP200
1106A-70TAG3
TAL046B
UCI274G
1500
180
200
144
160
WPSP220
1106A-70TAG4
TAL046B
UCI274H
1500
200
220
160
176
WPSP275
1206A70TTAG3
TAL046D
UCD1274K
1500
250
275
200
220
WPSP330
1506A-E93TAG5
TAL046F
S4L1D-D41
1500
300
330
240
264
WPSP385
2206A-E13TAG2
TAL046H
S4L1D-E41
1500
350
385
280
308
WPSP440
2206A-E13TAG3
TAL0473A
S4L1D-F41
1500
400
440
320
352
WPSP495
2506A-E15TAG1
TAL0473B
S4L1D-G41
1500
450
495
360
396
WPSP550
2506A-E15TAG2
TAL0473C
HCI544D/S5L1D-C
1500
500
550
400
440
WPSP660
2806A-E18TAG1A
TAL0473E
HCI544E/ S5L1D-E41
1500
600
660
480
528
WPSP715
2806A-E18TAG2A
TAL0473F
HCI544F/S5L1D-F41
1500
650
715
520
572
WPSP825
2806A-E18TTAG5
TAL049C
HCI634G/S5L1D-H41
1500
750
825
600
660
WPSP880
4006-23TAG3A
TAL049C
HCI634H/S6L1D-D41
1500
800
880
640
704
WPSP1100
4008TAG2A
TAL049E
HCI634J/S6L1D-E41
1500
1000
1100
800
880
WPSP1375
4012-46TWG2A
LSA 50.2 M6
PI734A/S6L1D-H41
1500
1250
1375
1000
1100
WPSP1650
4012-46TAG2A
LSA 50.2 L8
PI734C/S7L1D-C41
1500
1500
1650
1200
1320