About World Power Solution
GENERATOR SUPPLIER IN DUBAI UAE
We are suppliers of new diesel generators and power solutions, spare parts, and services. Operating from Dubai, popularly known as The City of Gold, WPS ensures that all its deliverables are of the highest quality standards. The gold tier products and services offered HAVE A COST effective, easy to access, and add tremendous value to your projects. Owing to our expertise and strong track record, we have the honour of serving customers all over the world. A majority of our customers hail from the Middle East and Africa as we are an esteemed organisation in the generator industry.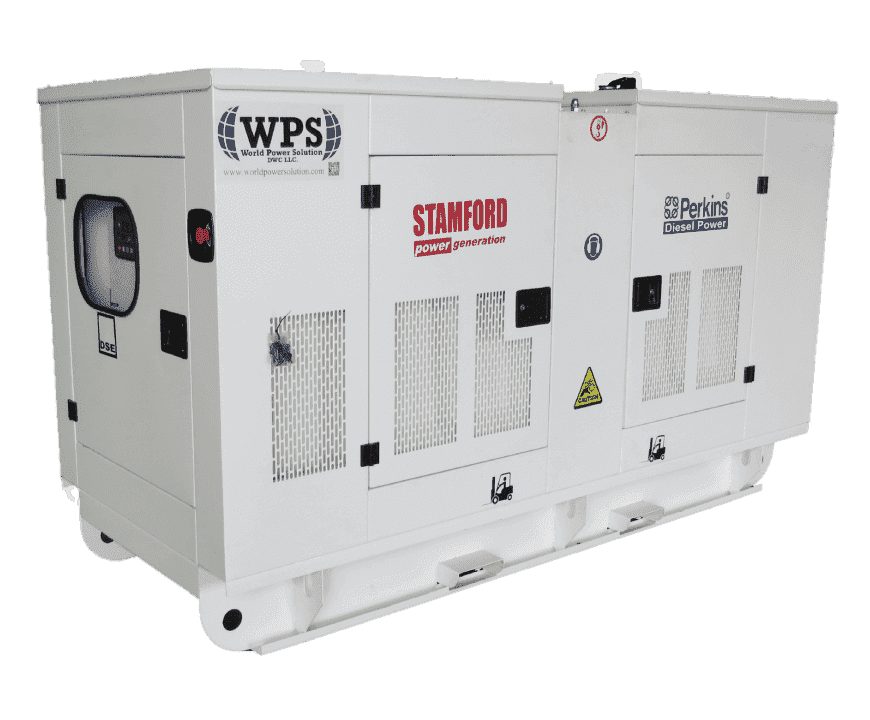 Being the authorized dealers of Perkins, Kubota, Cummins, and John Deere, we have stayed ahead of the curve to gauge the market requirements and deliver world-class generators with complete spare parts support and reliable after-sales services. Our commitment to customer satisfaction is achieved by the pursuit of excellence in technical skills, communication, and teamwork. This helps us to achieve quick delivery and provides high degree of flexibility in meeting customer demands.
Our activities include evaluation and assessment of the power requirement of our customers based on the load distribution, and offering customized solutions of Diesel Generator Sets & Acoustic Enclosures, AMF Panels, Auto Synchronizing Panels with Auto/Manual Load Sharing Facility from a wide output range of 9kVA to 2000kVA.
Our aim is to empower multiple industries with cost effective, authentic, and dependable power solutions. We strive to add value effectively and responsibly to all the projects we are involved with.
Our focus is to become the world's most reliable and largest provider of generators and energy solutions, TO our customers at the epicentre.