WPS World Power solution PROVIDES LONG-LASTING, DURABLE LIGHT TOWERS THAT CAN BE CUSTOM-FIT TO YOUR NEEDS.
THESE LIGHT TOWERS HAVE THE BEST PERFORMANCE EVEN UNDER DIFFICULT AND OFF-BEAT ENVIRONMENTS BECAUSE THEY ARE POWERED BY RELIABLE KUBOTA ENGINES.
YOUR PROJECT WILL BE ILLUMINATED FAR AND BEYOND WITH A 9M TOTAL HEIGHT AND 360,000 LUMENS OF POWER FROM 4 SPOTLIGHTS.
A 350° FIELD OF ROTATION, AUXILIARY POWER SOCKETS, AND A WHEELED TROLLEY SYSTEM FOR ALL TERRAIN MOBILITY ARE ALSO INCLUDED IN THE LIGHTS.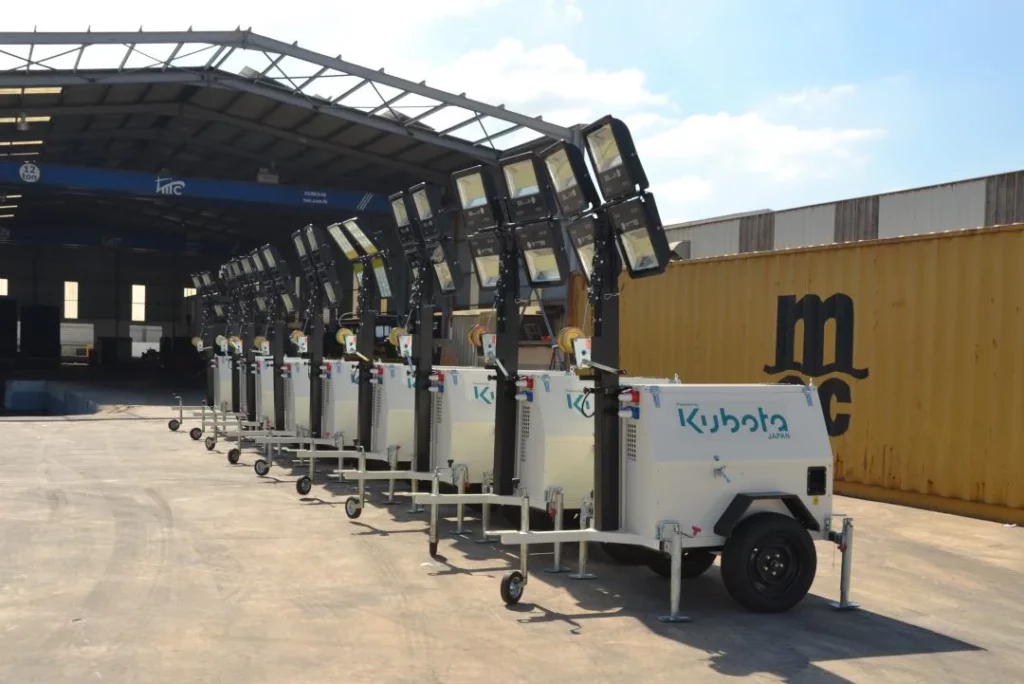 Compact size
50/60 Hz configurations available
Rigid, laddered frame engine cylinder block for shock absorption
designed to work continuously
Patented technology for Low Vibration and Noise reduction
Easy maintenance from single side
High asset value because of low fuel oil consumption and long Lifetime
Standard warranty 2 years/2000 hours