Cummins generators boast a wide range of durable and powerful backup solution for multiple electricity generation applications.
Having a blend of robust design, reliability, and expertise along with industry leading experience to back it up, WPS continues powering lives through its Cummins line of gensets.
Back up your dreams with innovation, by choosing one of the top generator brands.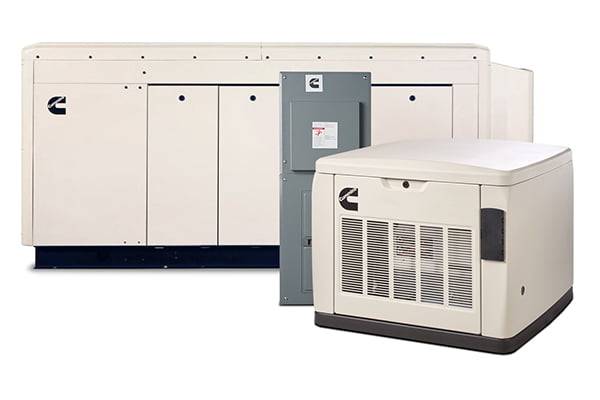 Cummins Closed Type Generator
Cummins Generator Model

Rating

 

kVA

kW

Generator Model

Cummins Engine

Leroy Somer Alternator

Stamford Alternator

RPM

Prime

Standby

Prime

Standby

WPSC-28S

X2.5G2

TAL042C

S0L2P1

1500

25

28

20

22.4

WPSC-38S

X3.3G1

TAL042F

S1L22N1

1500

35

38

28

30.4

WPSC-55S

S3.8G6

TAL042G

S1L2Y1

1500

50

55

40

44

WPSC-66S

S3.8G7

TAL042H

S1L2Y1

1500

60

66

48

52.8

WPSC-110S

6BTAA5.9G5

TAL044D

UCI274D

1500

100

110

80

88

WPSC-150S

6BTAA5.9G6

TAL044H

UCI274E

1500

135

150

108

120

WPSC-165S

6BTAA5.9G7

TAL044J

UCI274F

1500

150

165

120

132

WPSCQ-198S

QSB7G4

TAL046B

UCI274G

1500

180

198

144

158.4

WPSC-198S

6CTAA8.3G1

TAL046B

UCI274G

1500

180

198

144

158.4

WPSCQ-220S

QSB7G5

TAL046B

UCI274H

1500

200

220

160

176

WPSC-220S

6CTAA8.3G2

TAL046B

UCI274H

1500

200

220

160

176

WPSCQ-275S

QSL9G3

TAL046D

UCD1274K

1500

250

275

200

220

WPSC-275S

6LTAA8.9G2

TAL046D

UCD1274K

1500

250

275

200

220

WPSC-300S

6LTAA9.5G3

TAL046E

S4L1D-D41

1500

272

300

217.6

240

WPSC-330S

6LTAA9.5G1

TAL046F

S4L1D-D41

1500

320

350

256

280

WPSCQ-330S

QSL9G5

TAL046F

S4L1D-D41

1500

300

330

240

264

WPSC-400S

QSG12-G1

TAL046H

S4L1D-F41

1500

360

400

288

320

WPSCN-400S

NTA855G4

TAL046H

S4L1D-F41

1500

365

400

292

320

WPSC-440S

QSZ13G7

TAL0473A

S4L1D-F41

1500

400

440

320

352

WPSCQ-440S

QSG12-G2

TAL0473A

S4L1D-F41

1500

400

440

320

352

WPSC-500S

QSZ13G5

TAL0473B

S4L1D-G41

1500

455

500

364

400

WPSCK-550S

KTA19G4

TAL0473C

HCI544D/S5L1D-C

1500

500

550

400

440

WPSCQ-550S

QSX15G8

TAL0473C

HCI544D/S5L1D-C

1500

500

550

400

440

WPSC-700S

VTA28G5

TAL0473F

HCI544F/S5L1D-F41

1500

636

700

508.8

560

WPSC-825S

VTA28G6

TAL049C

HCI634G/S5L1D-H41

1500

750

825

600

660

WPSCQ-825S

QSK23G2

TAL049C

HCI634G/S5L1D-H41

1500

750

825

600

660

WPSC-880S

QSK23G3

TAL049C

HCI634H/S6L1D-D41

1500

800

880

640

704

WPSCK-1000S

KTA38G3

TAL049D

HCI634J/S6L1D-D41

1500

910

1000

728

800

WPSCQ-1000S

QST30G3

TAL049D

HCI634J/S6L1D-D41

1500

910

1000

728

800

WPSCQ-1100S

QST30G4

TAL049E

HCI634J/S6L1D-E41

1500

1000

1100

800

880

WPSCK-1100S

KTA38G5

TAL049E

HCI634J/S6L1D-E41

1500

1000

1100

800

880

WPSC-1375S

KTA50G3

LSA 50.2 M6

PI734A/S6L1D-H41

1500

1250

1375

1000

1100

WPSCK-1500S

KTA50G8

LSA 50.2 L8

PI734B

1500

1410

1500

1128

1200

WPSCK-1650S

KTA50GS8

LSA 50.2 L8

PI734C/S7L1D-C41

1500

1500

1650

1200

1320

WPSC-2000S

QSK60G4

LSA 51.2 M60

PI734G/S7L1D-G41

1500

2045

2250

1636

1800
Cummins Open Type Generator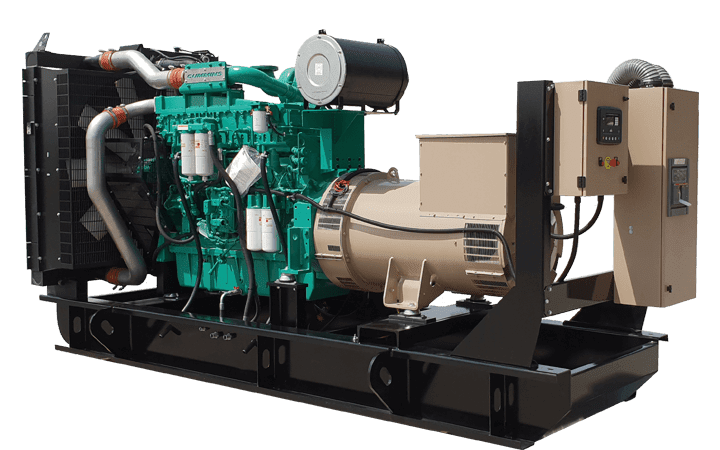 Cummins Open Type Generator
Cummins Generator Model

Rating

kVA

kW

Generator Model

Cummins Engine

Leroy Somer Alternator

Stamford Alternator

RPM

Prime

Standby

Prime

Standby

WPSC-28

X2.5G2

TAL042C

S0L2P1

1500

25

28

20

22.4

WPSC-38

X3.3G1

TAL042F

S1L22N1

1500

35

38

28

30.4

WPSC-55

S3.8G6

TAL042G

S1L2Y1

1500

50

55

40

44

WPSC-66

S3.8G7

TAL042H

S1L2Y1

1500

60

66

48

52.8

WPSC-110

6BTAA5.9G5

TAL044D

UCI274D

1500

100

110

80

88

WPSC-150

6BTAA5.9G6

TAL044H

UCI274E

1500

135

150

108

120

WPSC-165

6BTAA5.9G7

TAL044J

UCI274F

1500

150

165

120

132

WPSCQ-198

QSB7G4

TAL046B

UCI274G

1500

180

198

144

158.4

WPSC-198

6CTAA8.3G1

TAL046B

UCI274G

1500

180

198

144

158.4

WPSCQ-220

QSB7G5

TAL046B

UCI274H

1500

200

220

160

176

WPSC-220

6CTAA8.3G2

TAL046B

UCI274H

1500

200

220

160

176

WPSCQ-275

QSL9G3

TAL046D

UCD1274K

1500

250

275

200

220

WPSC-275

6LTAA8.9G2

TAL046D

UCD1274K

1500

250

275

200

220

WPSC-300

6LTAA9.5G3

TAL046E

S4L1D-D41

1500

272

300

217.6

240

WPSC-330

6LTAA9.5G1

TAL046F

S4L1D-D41

1500

320

350

256

280

WPSCQ-330

QSL9G5

TAL046F

S4L1D-D41

1500

300

330

240

264

WPSC-400

QSG12-G1

TAL046H

S4L1D-F41

1500

360

400

288

320

WPSCN-400

NTA855G4

TAL046H

S4L1D-F41

1500

365

400

292

320

WPSC-440

QSZ13G7

TAL0473A

S4L1D-F41

1500

400

440

320

352

WPSCQ-440

QSG12-G2

TAL0473A

S4L1D-F41

1500

400

440

320

352

WPSC-500

QSZ13G5

TAL0473B

S4L1D-G41

1500

455

500

364

400

WPSCK-550

KTA19G4

TAL0473C

HCI544D/S5L1D-C

1500

500

550

400

440

WPSCQ-550

QSX15G8

TAL0473C

HCI544D/S5L1D-C

1500

500

550

400

440

WPSC-700

VTA28G5

TAL0473F

HCI544F/S5L1D-F41

1500

636

700

508.8

560

WPSC-825

VTA28G6

TAL049C

HCI634G/S5L1D-H41

1500

750

825

600

660

WPSCQ-825

QSK23G2

TAL049C

HCI634G/S5L1D-H41

1500

750

825

600

660

WPSC-880

QSK23G3

TAL049C

HCI634H/S6L1D-D41

1500

800

880

640

704

WPSCK-1000

KTA38G3

TAL049D

HCI634J/S6L1D-D41

1500

910

1000

728

800

WPSCQ-1000

QST30G3

TAL049D

HCI634J/S6L1D-D41

1500

910

1000

728

800

WPSCQ-1100

QST30G4

TAL049E

HCI634J/S6L1D-E41

1500

1000

1100

800

880

WPSCK-1100

KTA38G5

TAL049E

HCI634J/S6L1D-E41

1500

1000

1100

800

880

WPSC-1375

KTA50G3

LSA 50.2 M6

PI734A/S6L1D-H41

1500

1250

1375

1000

1100

WPSCK-1500

KTA50G8

LSA 50.2 L8

PI734B

1500

1410

1500

1128

1200

WPSCK-1650

KTA50GS8

LSA 50.2 L8

PI734C/S7L1D-C41

1500

1500

1650

1200

1320

WPSC-2000

QSK60G4

LSA 51.2 M60

PI734G/S7L1D-G41

1500

2045

2250

1636

1800